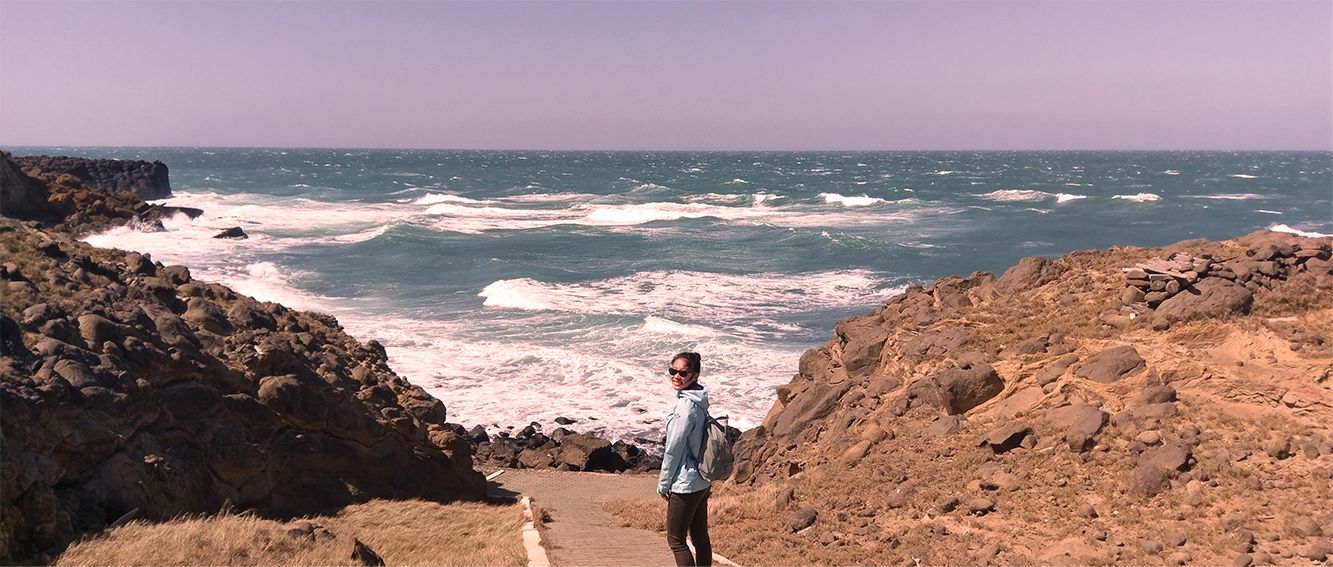 Founder story
Jinny Chen launched her namesake studio in 2020.

Growing up in a warm and mountainous island, Taiwan, which is brimming with spectacular nature and amiable human. Artist and founder Jinny Chen draws inspiration from her favored outdoor recreation, biking and surfing.
The brand story
Sitting in the office and finger crossed for good weather over the weekend used to be Jinny's weekday routine. However, it was not always as she wished. One rained Saturday morning, the tapping of raindrops against windows could be heard easily. "oh…it rains…." disappointment hovered at the front of the mind. "What should I do on this no-outdoor day…." Later Jinny picked up a pen and decided to draw down what she planned to do over the weekend. Strikingly, the disappointment disappeared and replaced to motivation when looking at the finished cycling painting. Great memories of cycling in nature came to her mind and inspired her to plan the next outdoor day and experience more outdoor recreations in nature.
"Joyful from joining outdoor recreation is timeless and spaceless"
To bring the charm and joy of outdoor recreation into daily life, inspire persons to experience nature is a meaningful mission to the brand. Jinny Chen Studio wants to motivate and inspire you for the next good weather outdoor plan through arts as how Jinny was encouraged.
---
If you are interested to have arts that inspire your outdoor life, you can find out more here.

I would really appreciate any feedback and would be loved to work with exciting project. Please do not hesitate to contact me.